5D purple fan lashes are 100% handmade with black color, natural softness, good adhesive, even fan, thin glue base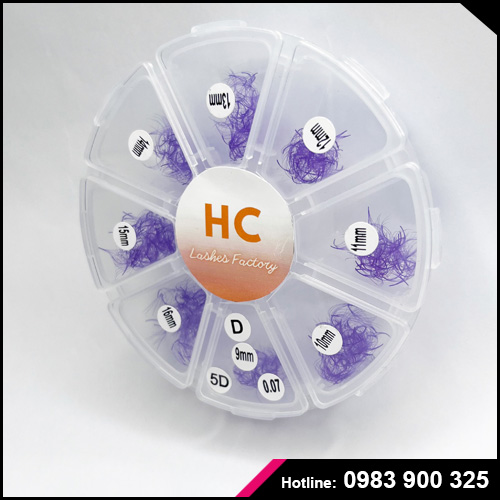 Advantages of Hien Chung false eyelashes:
✔ 100% handmade products with a variety of types and colors
✔ Super black soft eyelashes, good glue absorption, even fan lashes, thin glue layer.
✔ Soft, natural, non-irritating eyelash material.
✔ High aesthetic artistry, constantly updated designs, catching up with all fashion and makeup trends.
✔ Odorless, shiny, long-lasting, treated through a new drying technique, maintaining the curled shape of the lashes.
✔ Compact and convenient carrying case design.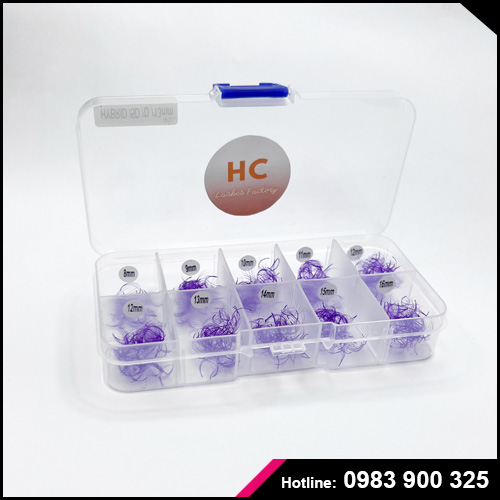 Product specification:
Packing: 7 rows with different thickness of lashes
Thickness: 2D, 3D, 4D, 5D, 6D, 7D, 8D, 9D, 10D, 12D, 14D, 16D, 18D, 20D
Warranty: 6 months on curvature and glue base
Policy: 100% refund if the product defect is more than 5% (including shipping error).
Please contact us via Hotline & Zalo if you have any questions